List of all Event Photo Galleries
Changes Along 11th Street,
May 19, 2012
Looking at the intersections of 11th and M, N, and O on May 19, 2012, one day after the new ramp opened from M Street to outbound I-695, and just before the partial opening of the new 11th Street Local bridge at 11th and O. For before-and-afters of these intersections, go to:
11th and M
,
11th and N
, and
11th and O
.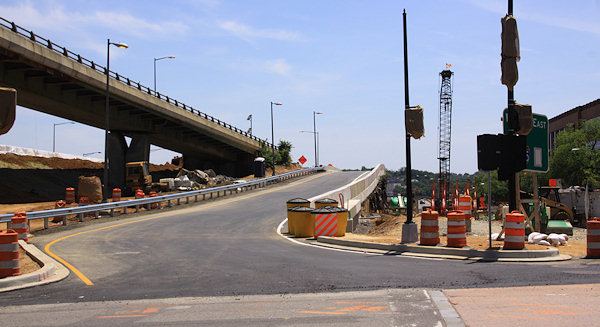 The new ramp from M Street SE just east of 11th to the outbound 11th Street Freeway bridge (best now referred to as I-695 East), which feeds into I-295 southbound. An additional ramp from the bridge to DC-295 northbound is still under construction.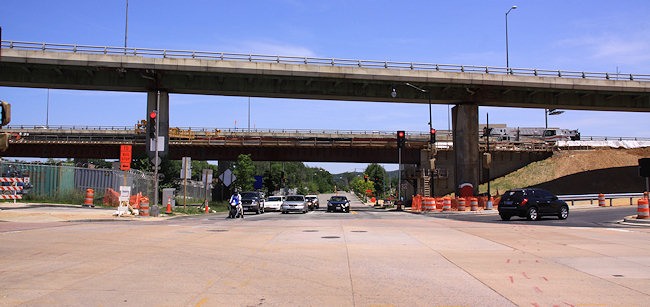 Looking directly east on M at the 11th Street intersection, with a car at right heading onto the new ramp. Construction on the new flyover that will take inbound I-695 traffic onto the westbound SE freeway is visible in the center of the photo.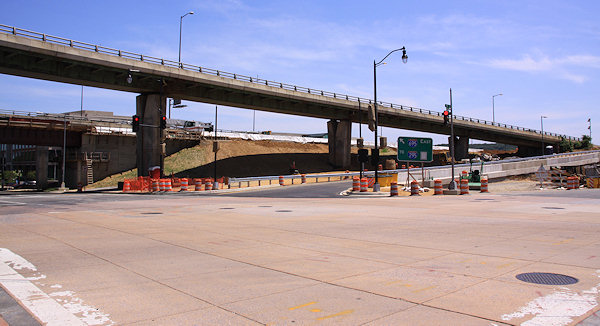 Another view of the new ramp, as seen from the northwest corner of 11th and M.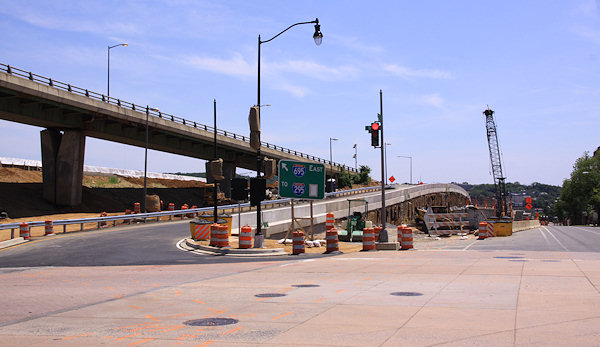 Vehicles heading south on 11th Street now get a diagonal left arrow signal to go from the left southbound lane onto the new I-695 ramp. Directly ahead is the work underway for the new northbound portion of 11th Street south of M, bringing traffic up from the new 11th Street Local bridge when it opens.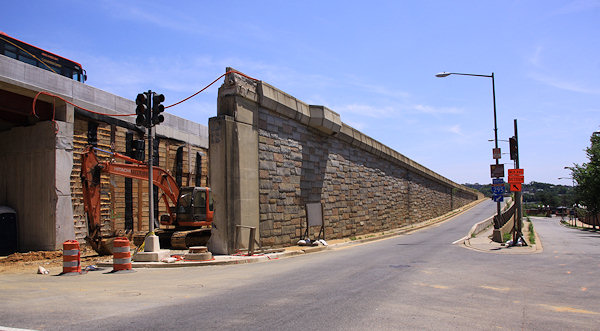 One block to the south, at 11th and N, demolition work is underway (left) while the ramp to the old outbound 11th Street Bridge remains in operation. Soon traffic will be coming northbound through the demolished area to head toward 11th and M, and the ramp will also be demolished to bring 11th Street to its new final alignment and width.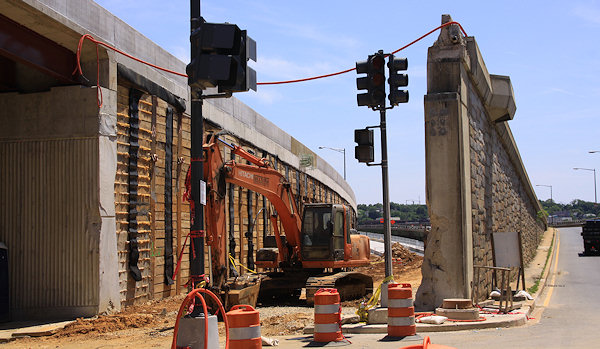 A closer view of the demolition to widen 11th Street. The white concrete visible in the center distance is the new 11th Street Local bridge.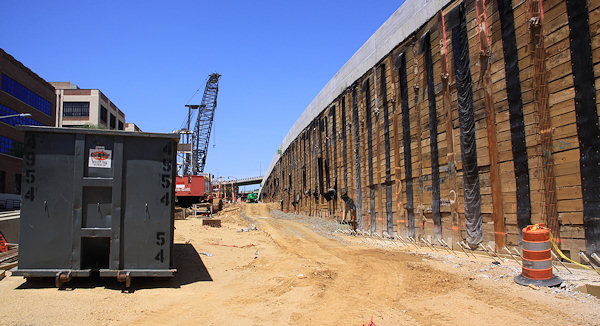 Turning around and looking northward on 11th and N, to see the retaining wall for the new ramp from M Street. This area used to be the footprint of the embankment holding the ramp to the outbound 11th Street Bridge from the westbound Southeast Freeway, Pennsylvania Avenue and Barney Circle.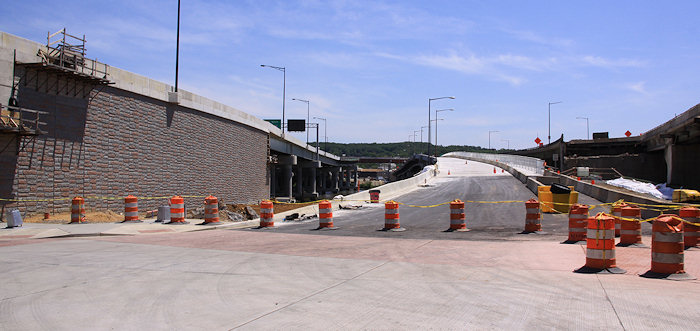 The new 11th Street Local bridge, at its arrival on the west side of the Anacostia River at O Street. It will be partially opened to traffic soon. At left is the new I-695 freeway bridge, and at right is the partial demolition of the old outbound 11th Street Bridge.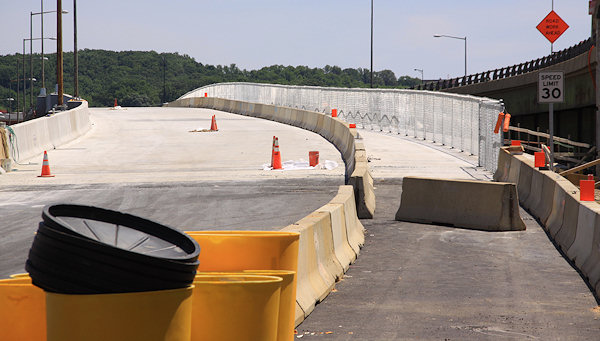 Looks like maybe pedestrian and bicycle traffic will be allowed on the new bridge, even during its partial opening? (To the right of the cyclone fence is continuing construction on the bridge's edge.)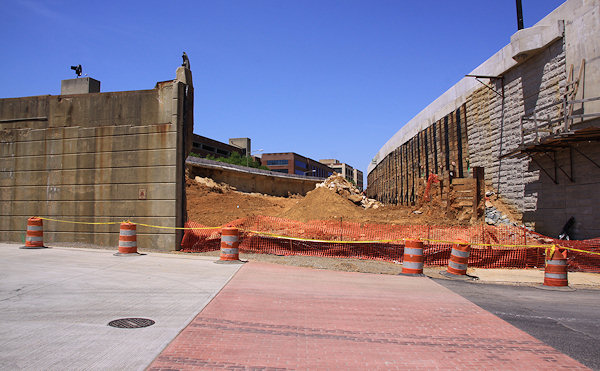 A view northbound from O Street at the point where the local bridge arrives. This is the area that still needs to be demolished to allow for new northbound traffic on 11th Street. Navy Yard buildings are visible at rear center, and the outbound I-695 bridge is at right.