List of all Event Photo Galleries
Fairgrounds Exterior Shots,
April 3, 2012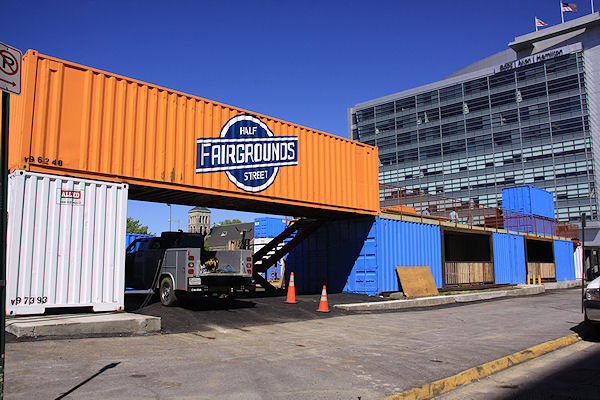 The Fairgrounds entrance, directly across from the Navy Yard Metro station on Half Street. This is where Das Bullpen stood last year.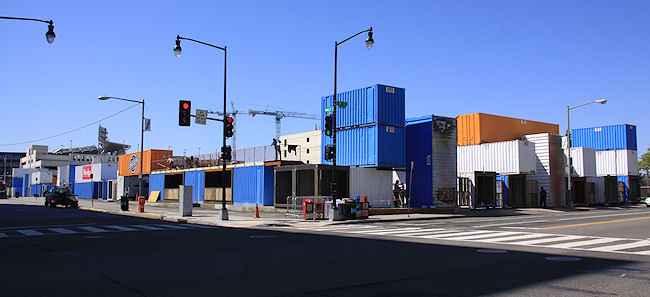 Half and M view.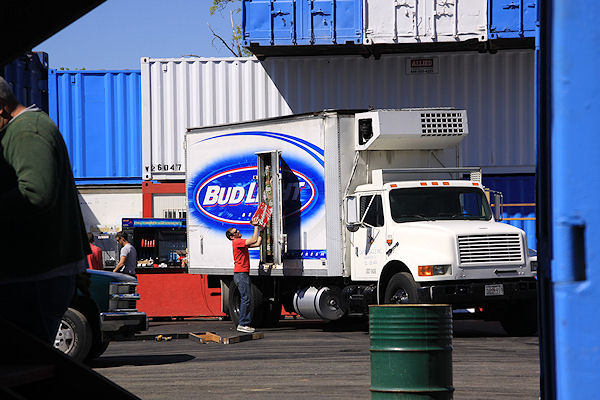 Prepping for the arrival of fans later in the day.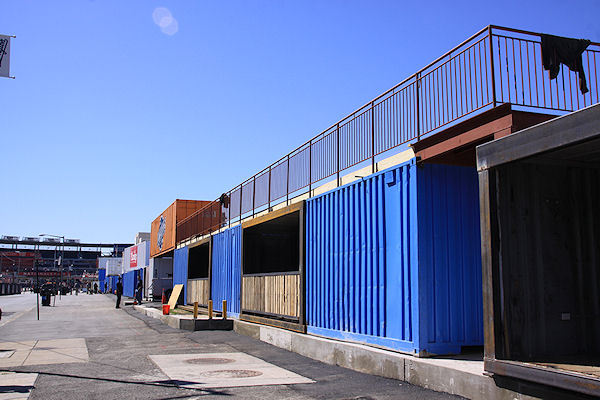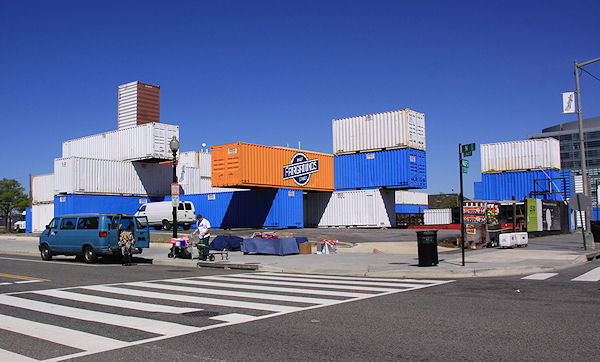 Half and N view, on the original Bullpen site.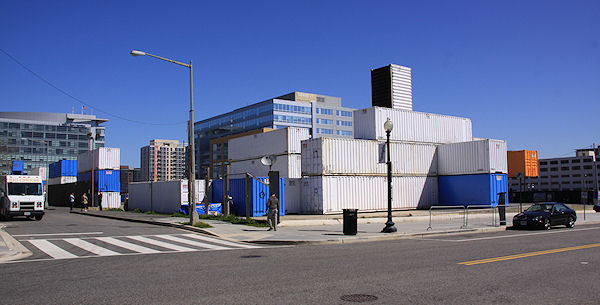 Van and N view, with the Big Cheese food truck at far left.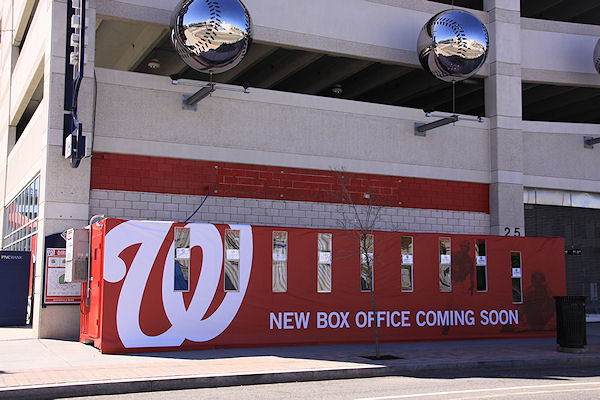 Sneaking a peek across N at the temporary stadium box office. The team store is closed, too.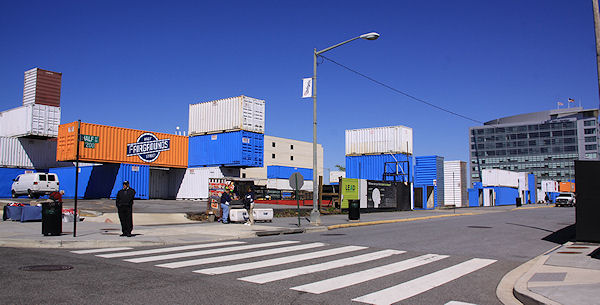 The view up Half Street from N.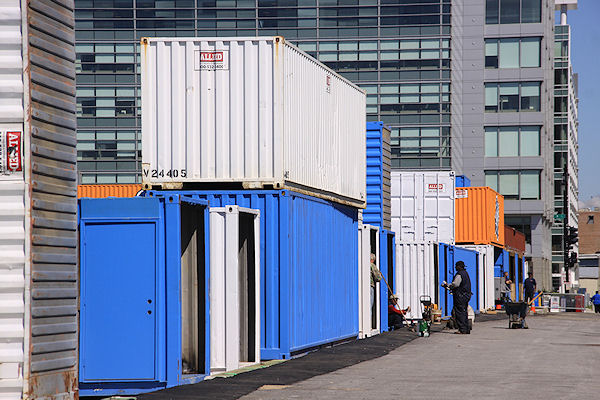 Zooming along the 'wall', and seeing work still on-going.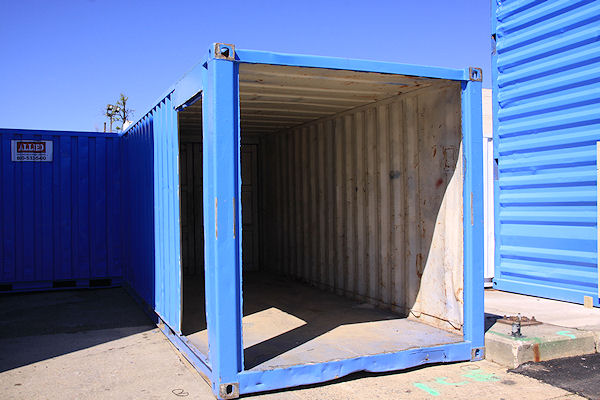 One of the cut-out containers, which will be retail space when the market opens.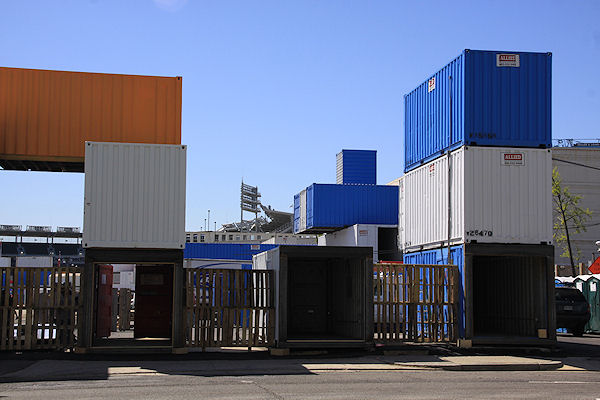 The Fairgrounds 'fence' along M Street, with Nats Park at rear.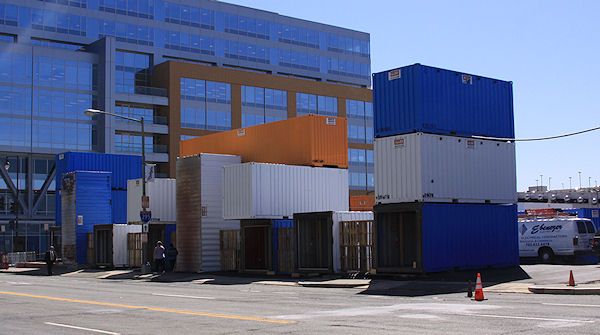 Another view of the M Street frontage.