List of all Event Photo Galleries
Early Fall Late Afternoon at the Yards Park
October 16, 2010


Yet another photo gallery from the
Yards Park
, this time to capture some angles that need afternoon sun, and to see the now-open River Street Gardens and the completion of the boardwalk. For more, see my previous photo galleries showing the
Yards Park at Night
and the
official Ribbon Cutting
.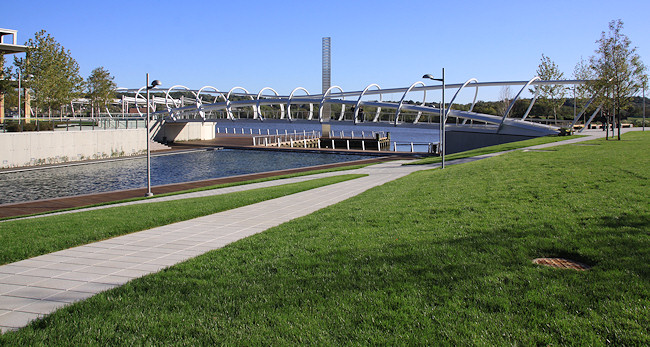 The weather really was just astonishingly perfect when I got to the park around 3 pm.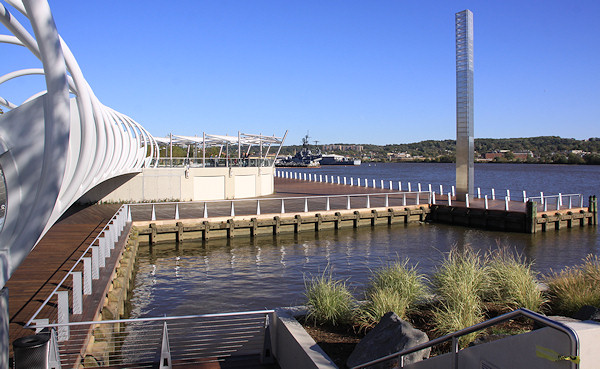 Looking east.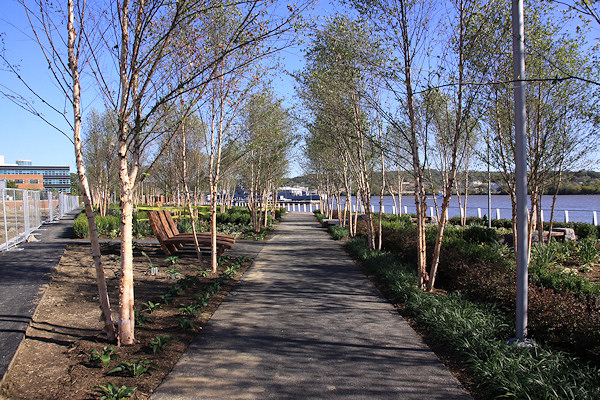 The River Street Gardens, on the east end of the park, is now open. This is a 'quiet, contemplative' area of the park (especially once the trees grow out), with benches and lounge chairs.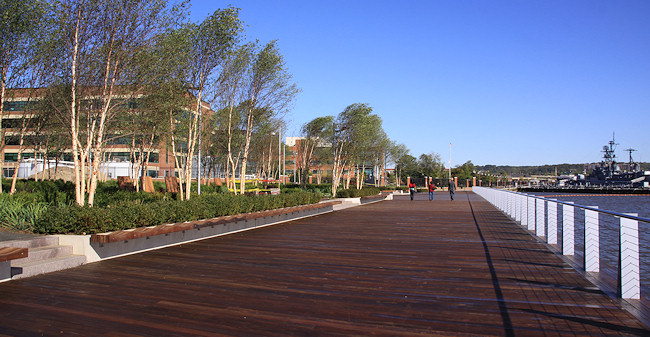 The eastern portion of the boardwalk is now open as well, along the River Street Gardens to the fence at the Navy Yard.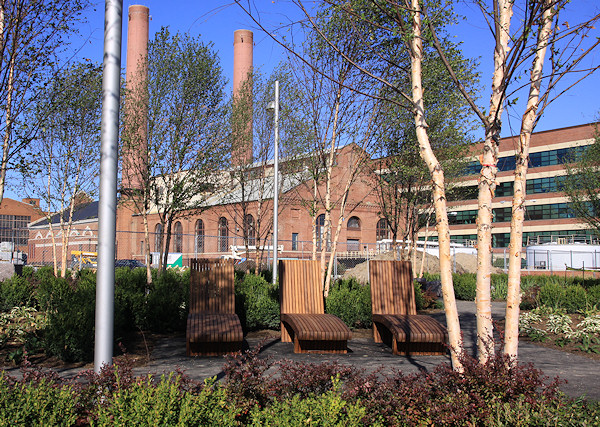 Some of the lounge chairs in the River Street Gardens area. Pay no attention to that sense that something is lurking behind you.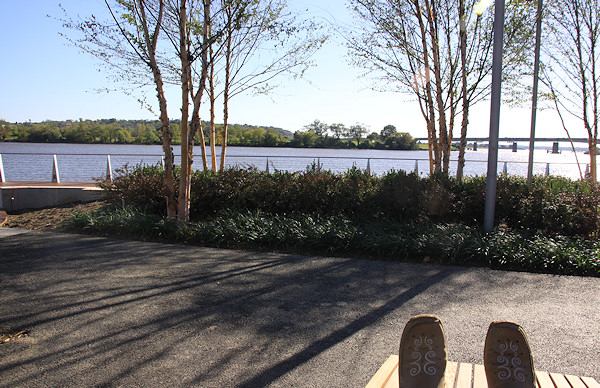 Lounging.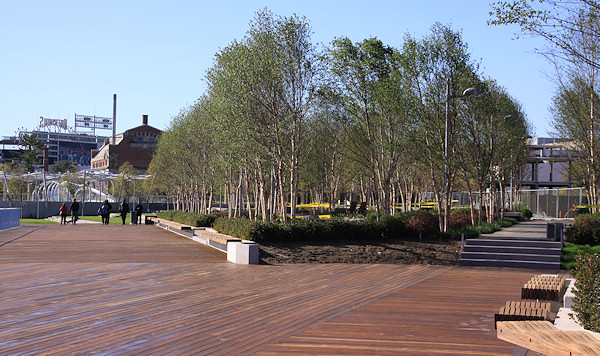 Looking west into the River Street Gardens and along the boardwalk toward Nationals Park.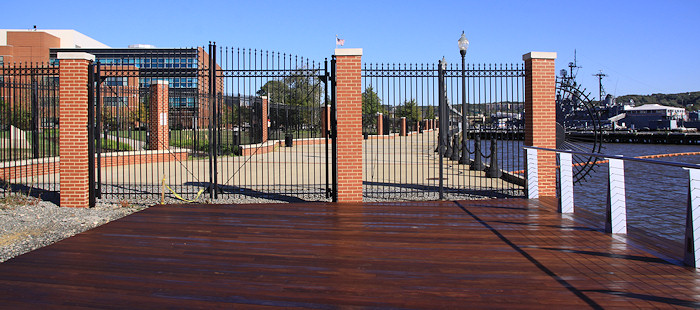 The eastern end of the boardwalk, ending at the Navy Yard's fence. The Navy Yard's portion of the boardwalk was built in the early 2000s, and takes you to the Display Ship Barry and then to 11th Street, SE. Talks are on-going to get this fence opened, but the Navy Yard has security concerns that will have to be addressed first.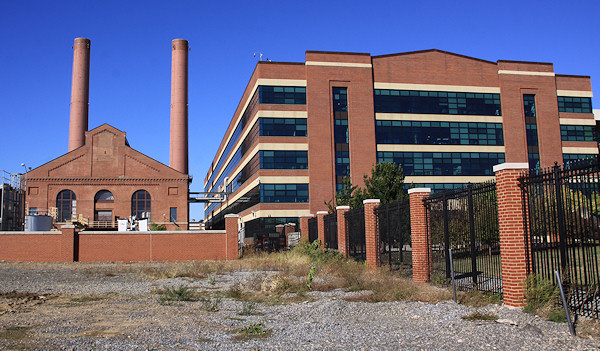 Psst, don't tell the Navy that I took pictures of their buildings! They'll chase me down on the street! Again!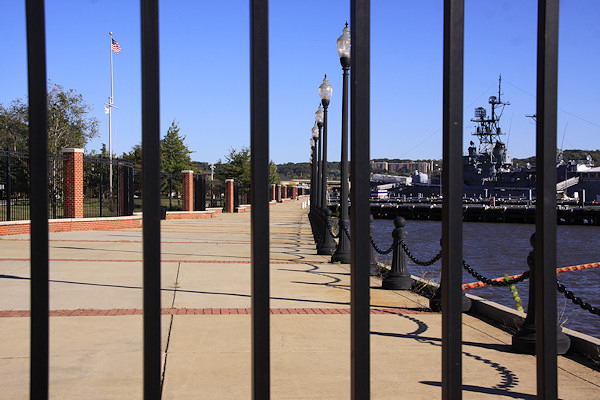 Someday....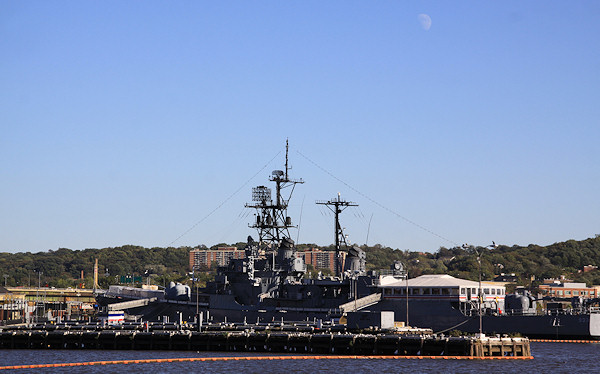 The Display Ship Barry, and Moon Over Anacostia.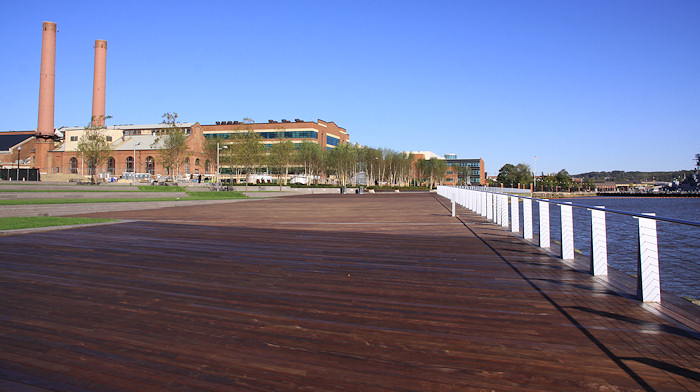 Wide shot of the boardwalk, looking east.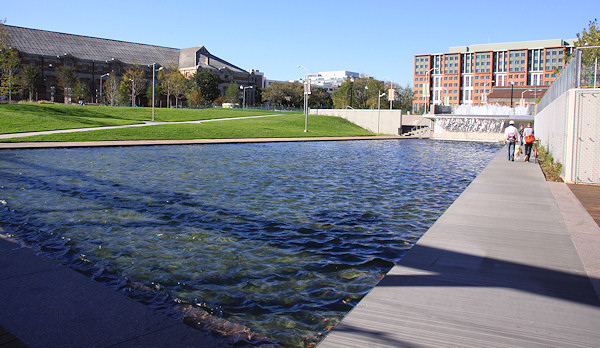 I don't want to say it was a little breezy, but I'm surprised the pool didn't have whitecaps.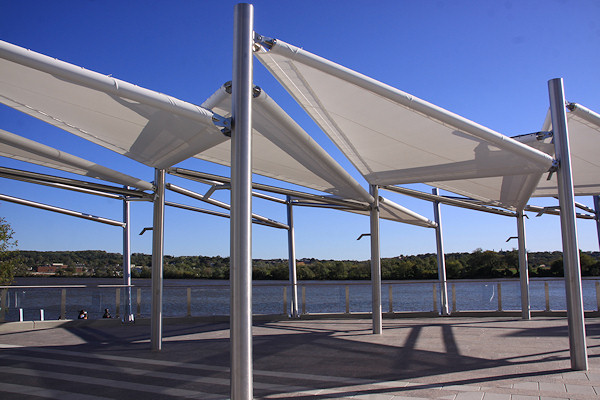 Another new feature is the fabric coverings on the eastern half of the overlook. These will come in handy in July and August.
Looking eastward on the bridge.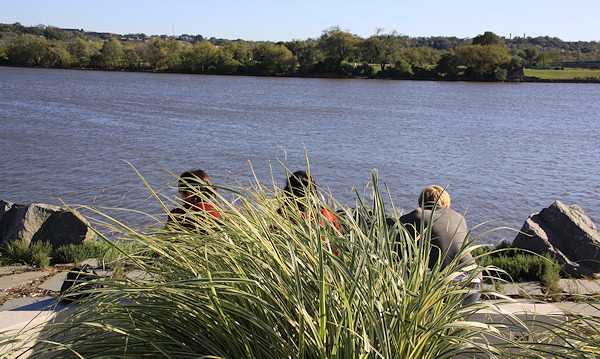 Checking out the river.
Wide view of the Great Lawn.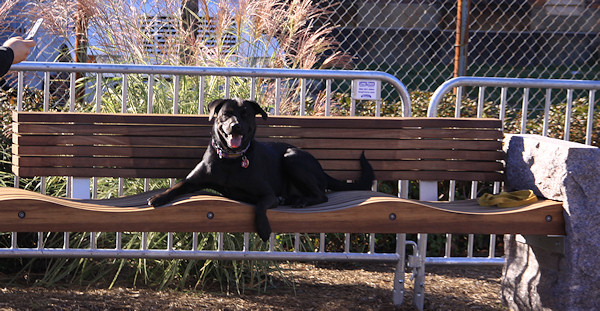 What? It's a dog park, right? So I can't sit on the benches in my own park?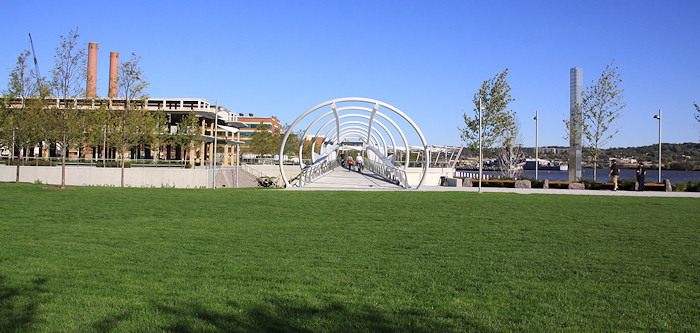 Very wide view of the Lumber Shed, the bridge, and the light tower, from across the Great Lawn.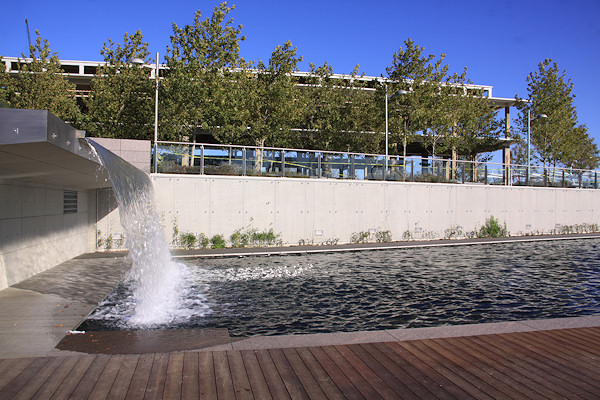 The waterfall, and the Lumber Storage Shed.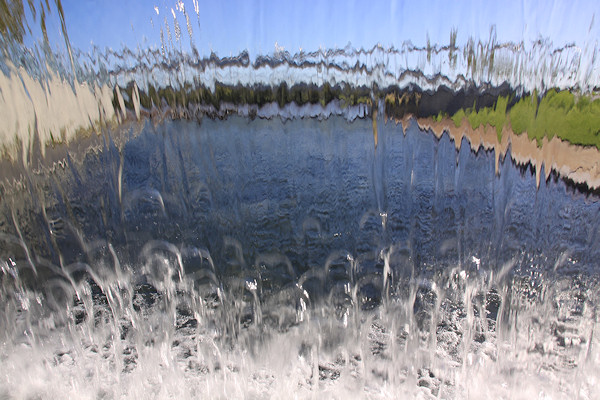 Not a photo with a drink spilled on it--this is looking out at the basin from behind the waterfall.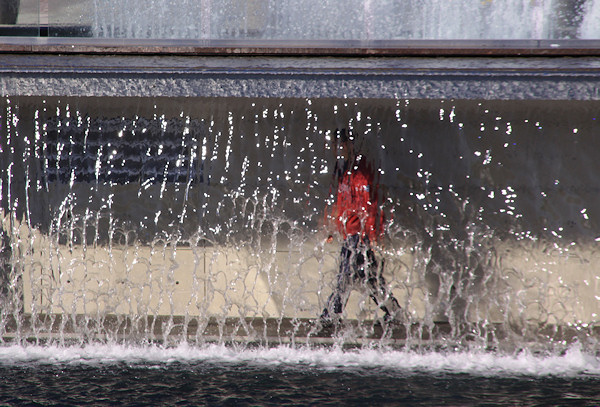 Behind the waterfall.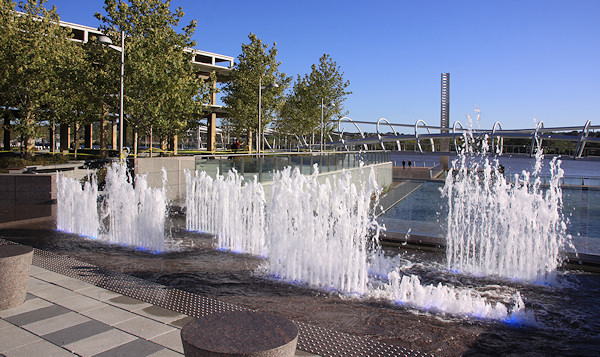 The fountains.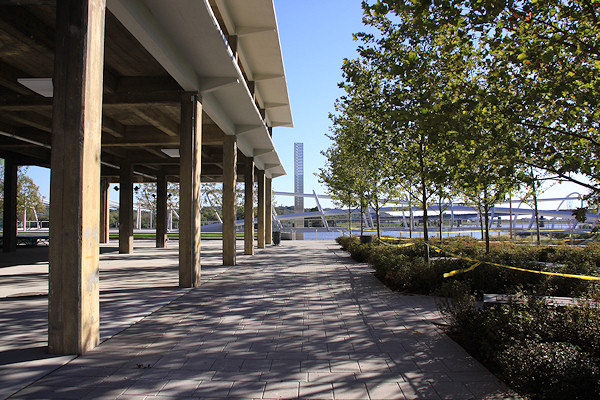 Dappled late-afternoon sun while between the Lumber Shed and the grove of trees on the plaza.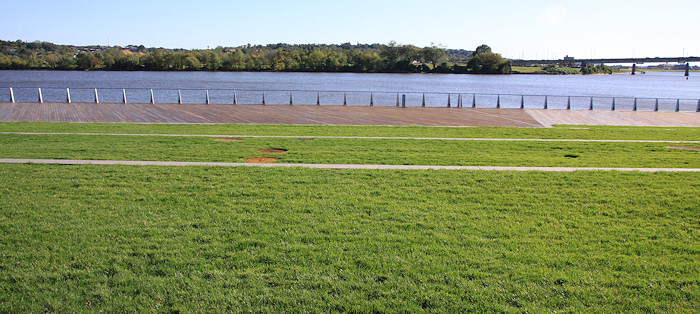 Wide shot of the grass steps and the riverfront.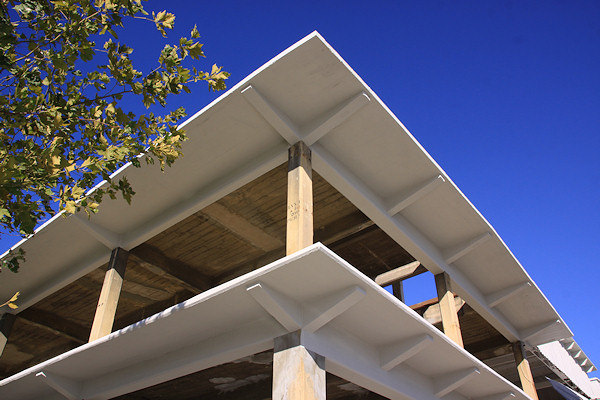 A different view of the Lumber Shed.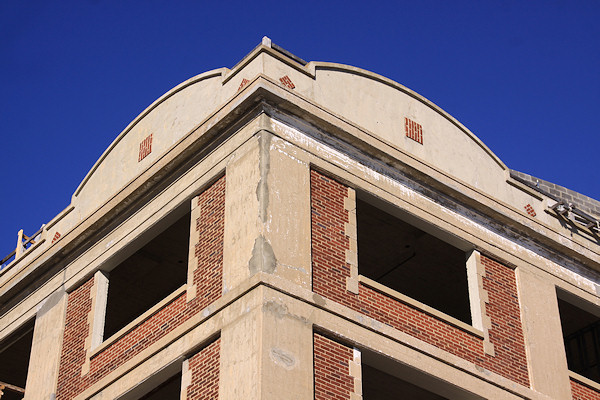 A different view of the Foundry Lofts building.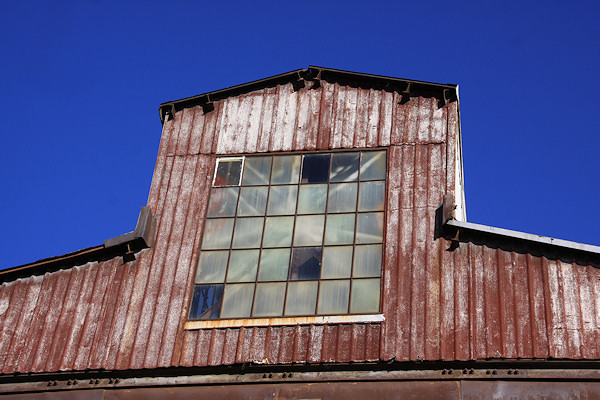 A different view of the Boilermaker Shops building.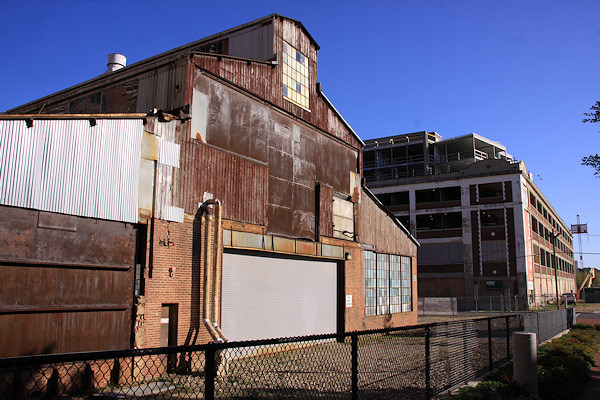 The Boilermaker Shops and Foundry Lofts buildings, which are supposed to open as retail and residential (respectively) in fall 2011.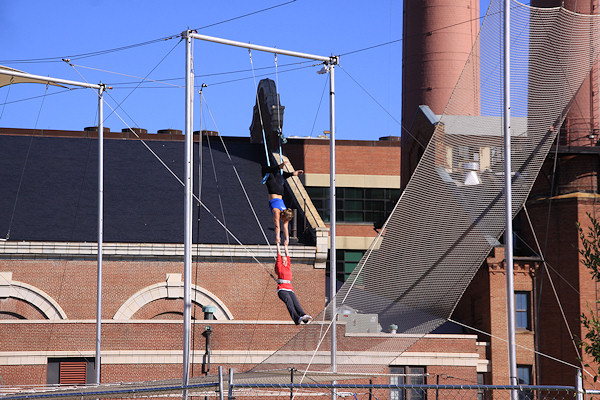 A trapeze student just after successfully catching onto the instructor. Much applause.