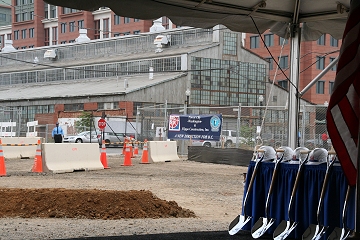 On October 3, 2007, Forest City celebrated the start of work at The Yards with a groundbreaking ceremony held just to the southeast of 4th and Tingey streets. The old Boilermaker's shop, seen at center, will be renovated into a retail space, with an expected opening date of 2010. The shovels, hardhats, and dirt await the dignitaries.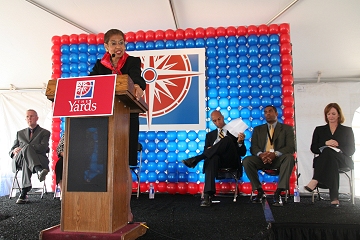 DC Delegate Eleanor Holmes Norton, who worked to create the bill that allowed a public-private partnership to redevelop the Southeast Federal Center, spoke to the audience, as Council Member Wells, Mayor Fenty, GSA Regional Administrator Tony Reed, and Forest City Washington president Deborah Ratner Salzberg looked on.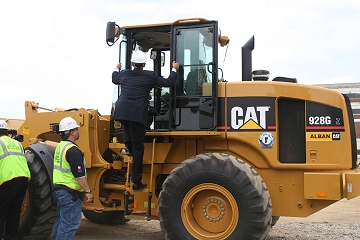 With more than just a few shovels of dirt needed to re-make the 44-acre site, Mayor Fenty was sent up into a front loader to do some real heavy lifting.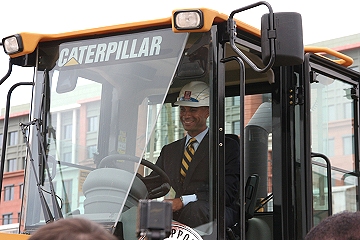 There's just something that gets boys all smiley around heavy machinery.