List of all Event Photo Galleries
Fairgrounds Interior Shots,
April 11, 2012
Getting a peek at the interior of
Fairgrounds
, the new shipping container market and events space just north of Nationals Park on
land owned by Akridge
, one day before its official opening on April 12. It will be open daily through the end of the 2012 baseball season.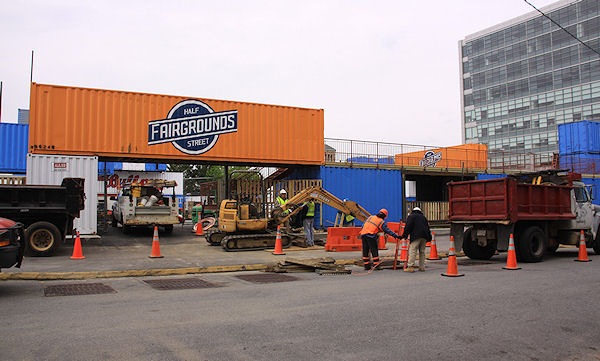 The entrance to the main Fairgrounds space, across from the Navy Yard Metro station entrance at Half & M SE. For more exterior photos, see
my gallery from April 3
.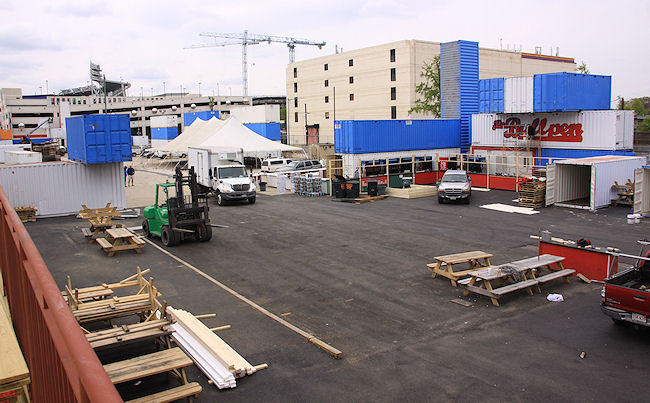 A wide view of the main space, as seen from the viewing platform along Half Street. On non-game days, the space will be cordoned off about where the delivery truck is.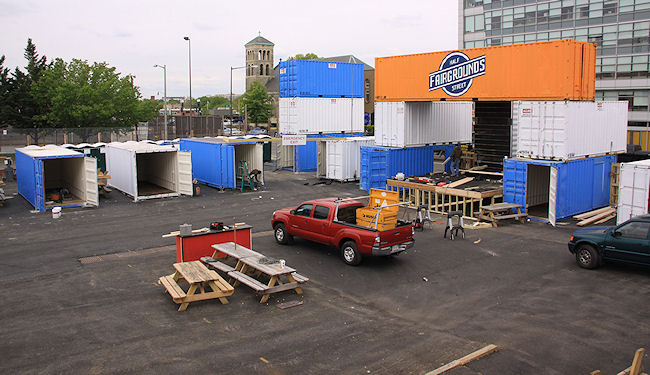 Looking down at the stage, and some of the vendors' container spaces.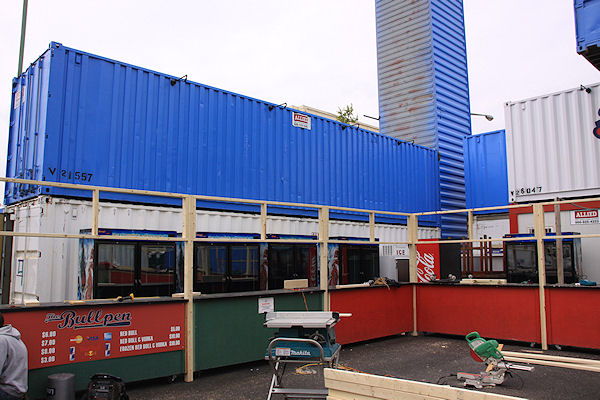 Close up of the main bar. (They still have 25 hours to go, I'm sure it'll be done!)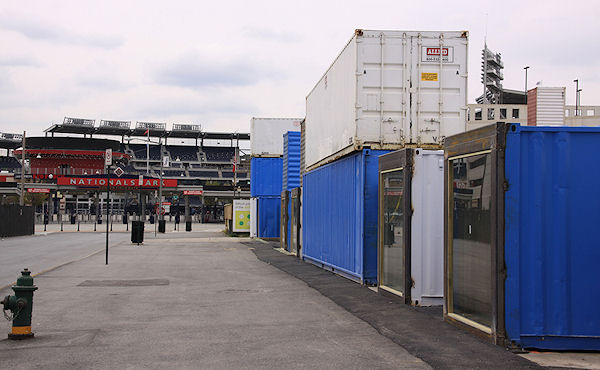 Midway down Half Street, showing that this is indeed just north of the ballpark.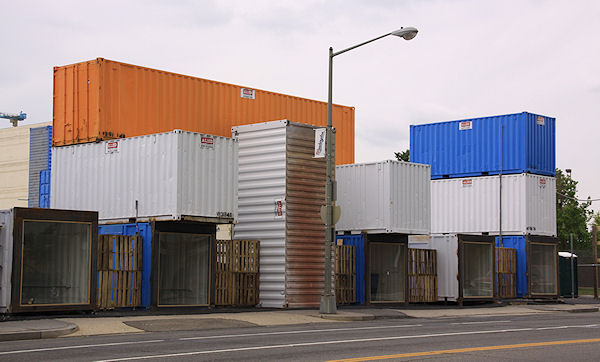 Containers along M, now with glass so that passers-by can see in to the vending spaces.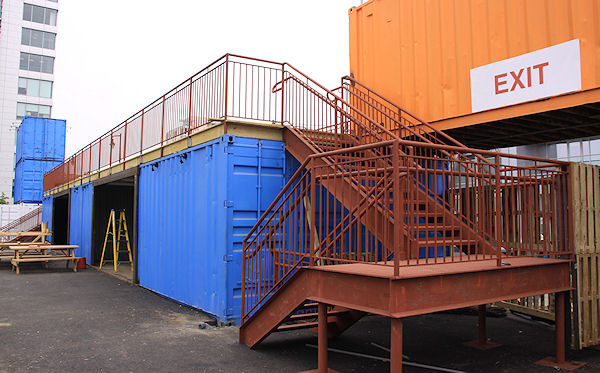 The stairs up to the platform along Half Street.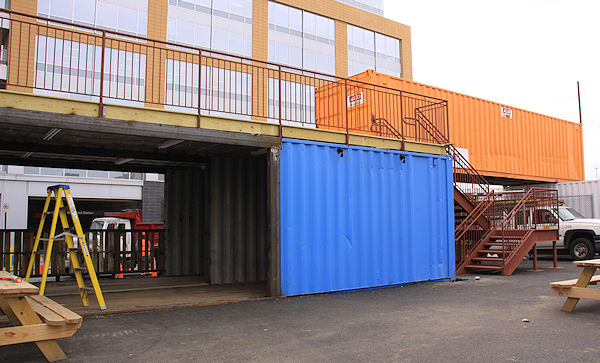 Beneath the platform (and across from the Metro station, seen at left) is planned to be a 'farmer's market'-type space, with fresh produce.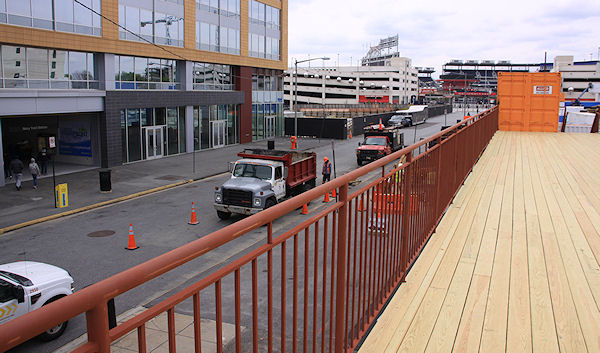 Looking down Half Street and at the Metro entrance from the platform. (The ballpark is closer than this, the lens makes it look farther.)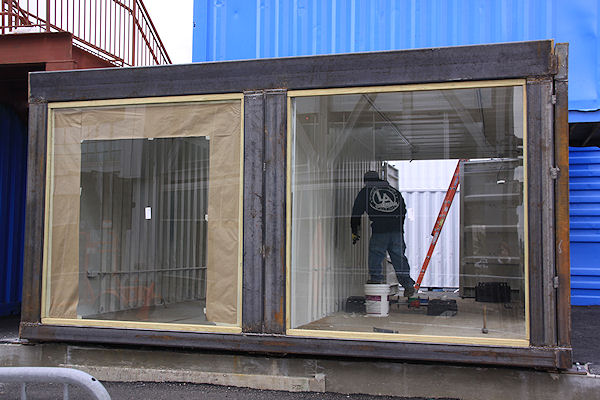 Prepping.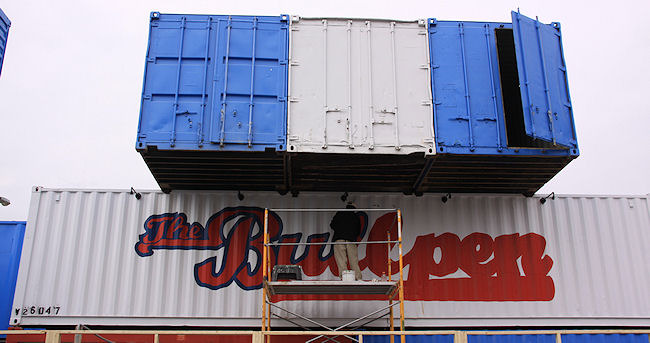 Painting.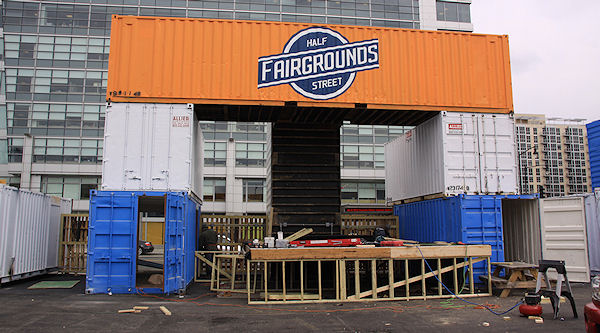 The music stage at the north end of the block, under construction.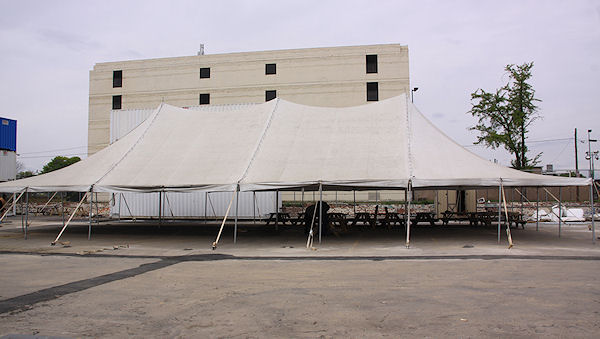 The tent, for when it gets a bit warmer out.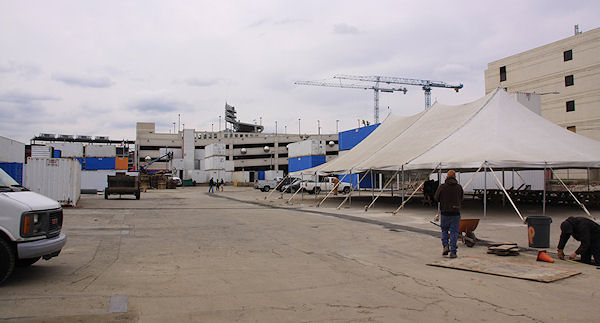 The full Fairgrounds space. On big event days, it will all be open, though for non-game days just the northern area by the bar will be. On Opening Day, 10-12 food trucks will be lined up in this area.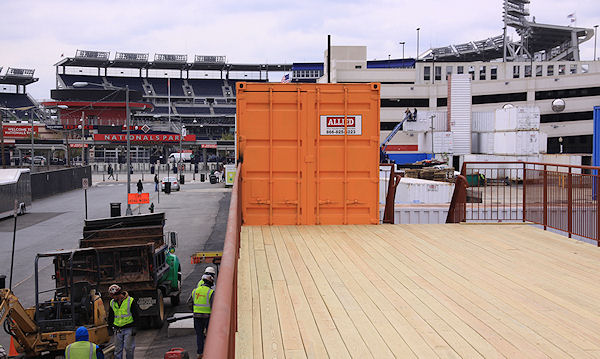 A more to-scale view of the ballpark as seen from the platform.