List of all Event Photo Galleries | Nationals Park Information and Photos
Washington Nationals vs. Pittsburgh Pirates
May 4, 2008
Scenes from a beautiful Sunday at the ballpark, including the kids running around the bases after the game.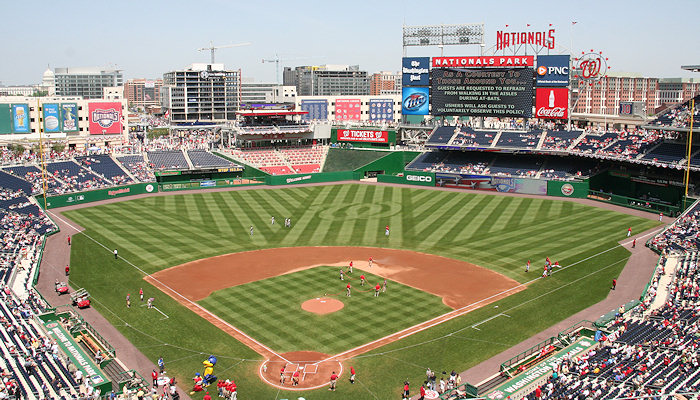 A warm sunny day. Finally.

A stitched-together panorama, showing the crowd of 30,000.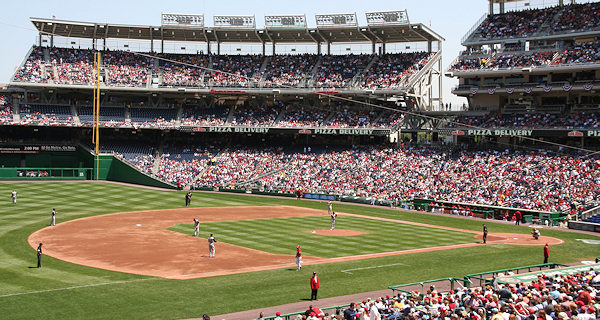 Top of the second inning.

The Presidents race the Pirogies.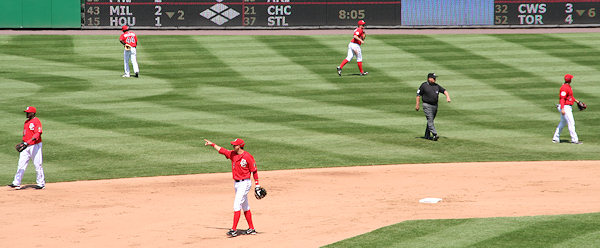 Every which way but home plate.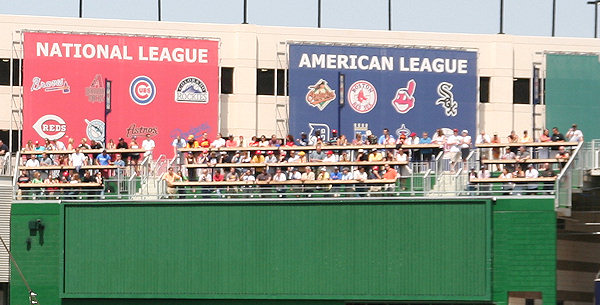 Standing-room only in the beer pen.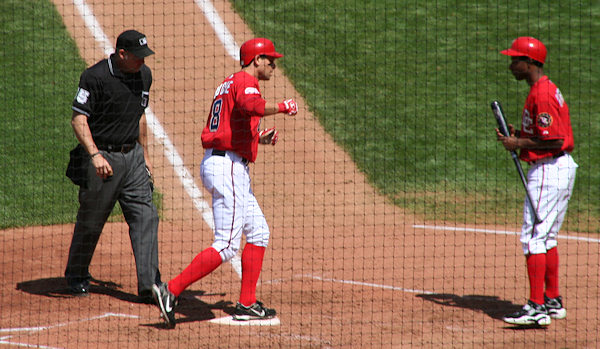 Aaron Boone stepping on home plate after making it 3-0 with a home run.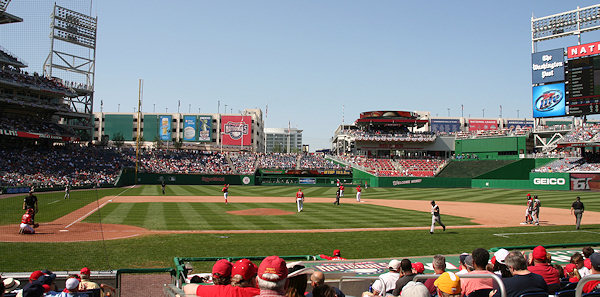 Did I mention it was a picture-perfect day weather-wise?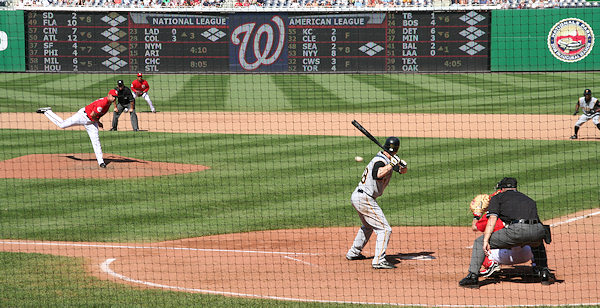 Action!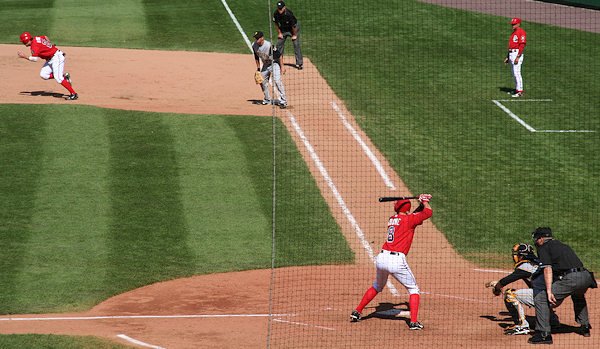 More action!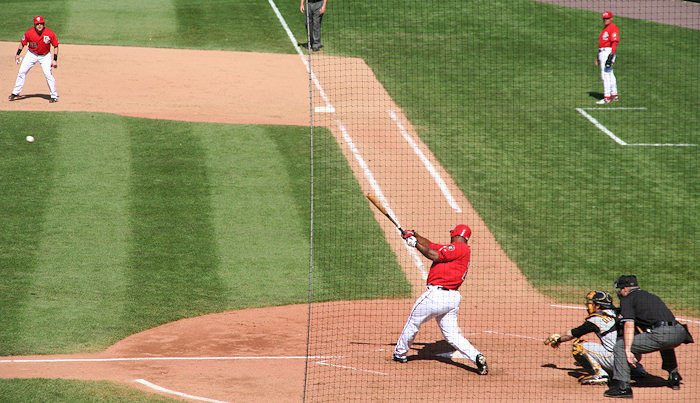 Wily Mo Pena blasts a double in the bottom of the 8th.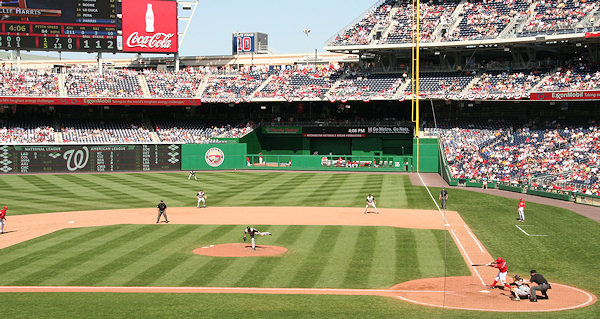 Willie Harris connects.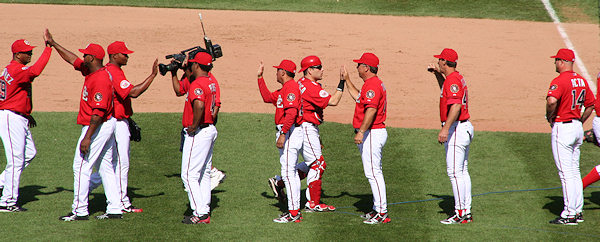 Nats win!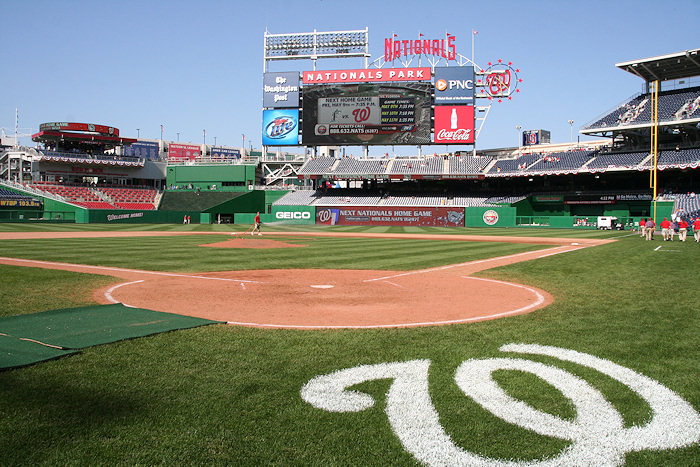 On the field, waiting for the kids to start running the bases.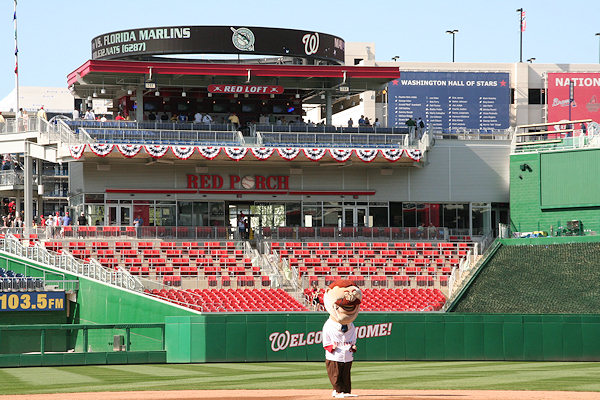 Teddy waits for the kids.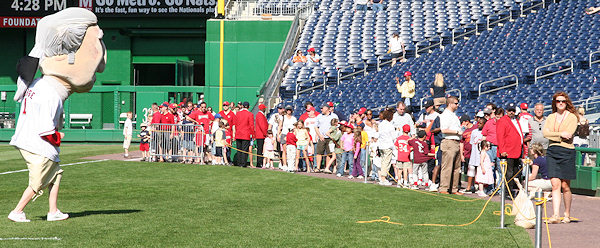 George at the ready while the kids and parents wait.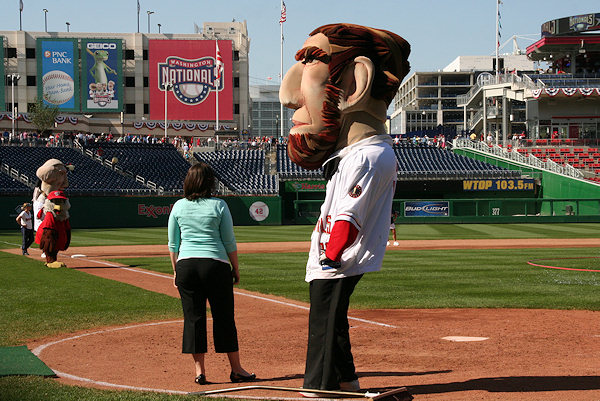 Abe may be honest, but he doesn't look especially patient here.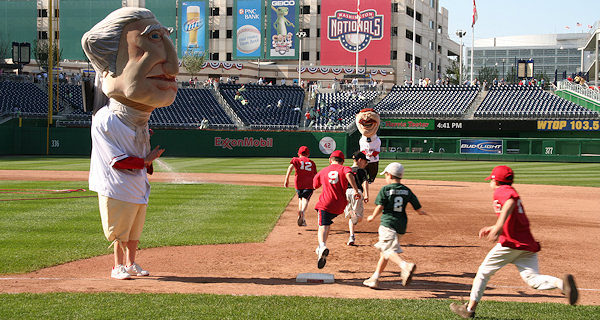 And they're off!

Lots of running.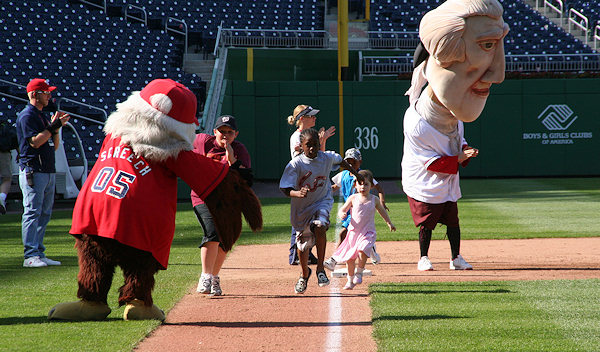 Rounding third.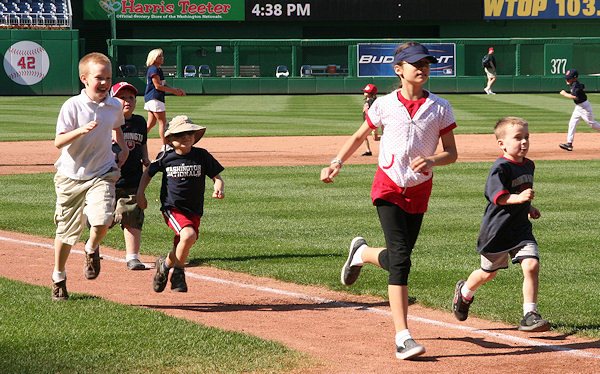 Happy kids.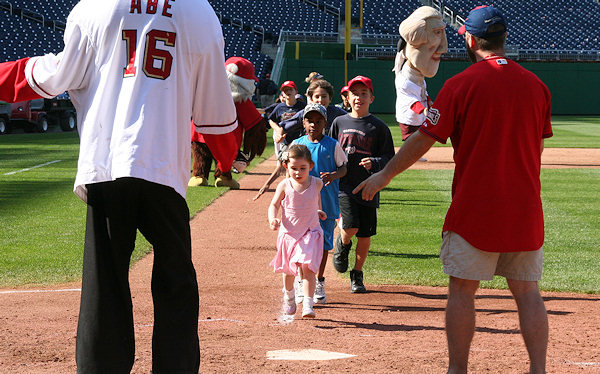 Almost home.

The wide view.

The line of parents and kids continuing to stretch toward the bullpen. Once the kids started on the bases, the cries of 'Connor! Tyler! Caitlin! Look at Mommy! Look at Daddy!' echoed across the ballpark.