List of all Event Photo Galleries | Nationals Park Information and Photos
Nationals 2012 Home Opener,
April 12, 2012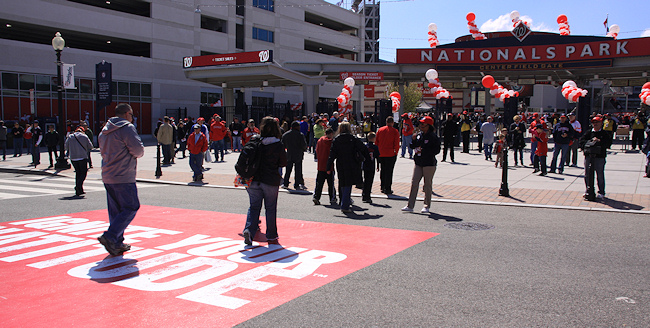 Natitude, ignited.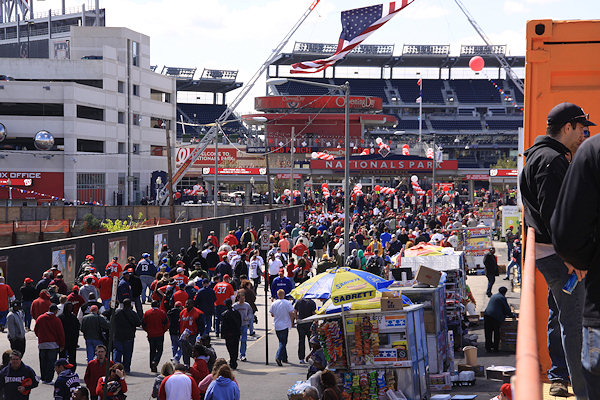 Early arriving crowd, as seen from the Fairgrounds Party Deck.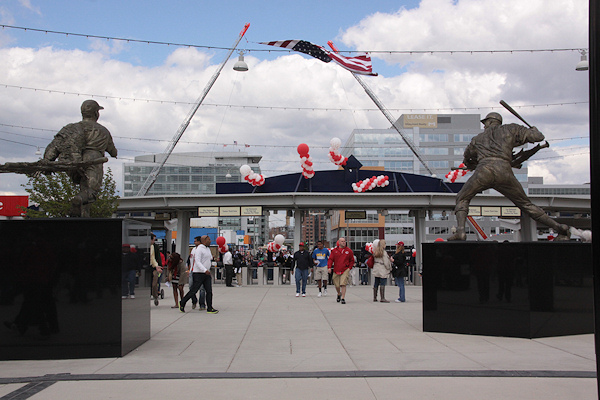 Inside looking out.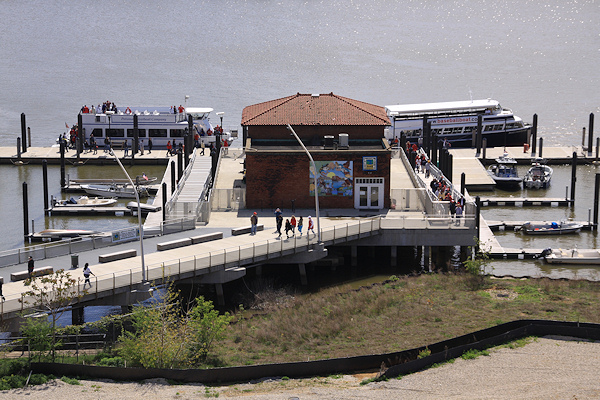 Arriving by sea.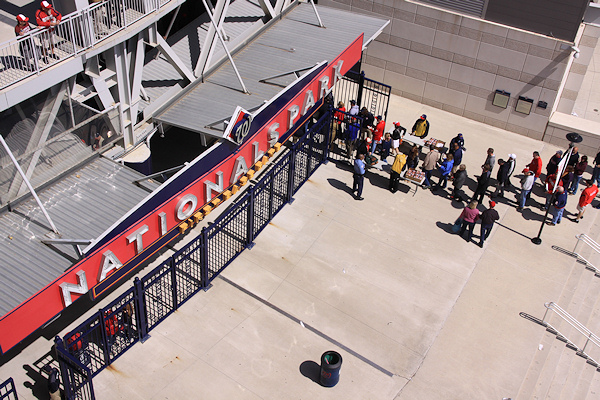 Line at the First Base Gate.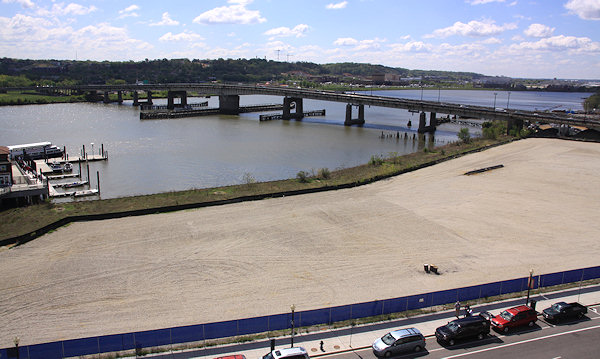 Look, no concrete plant!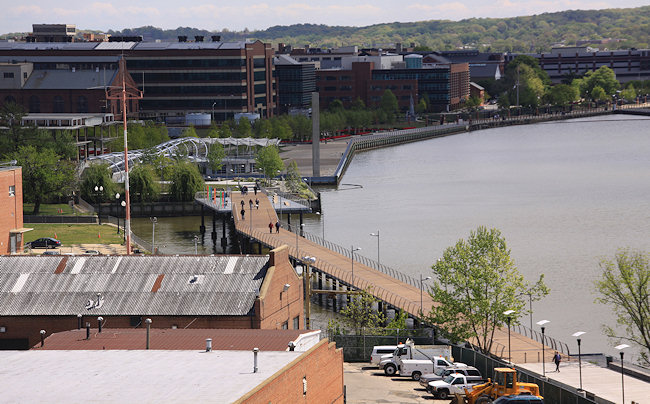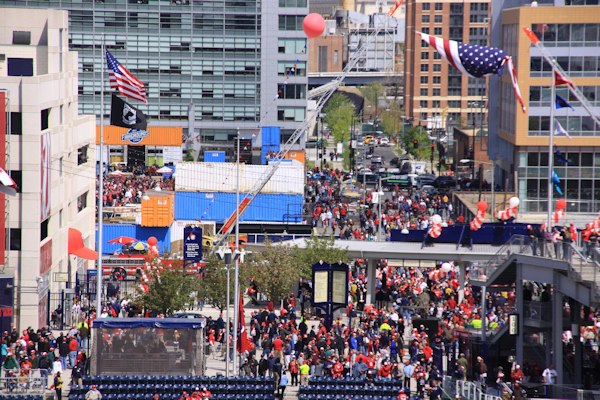 Crowds in the Center Field Plaza, on Half Street, and even in the Fairgrounds.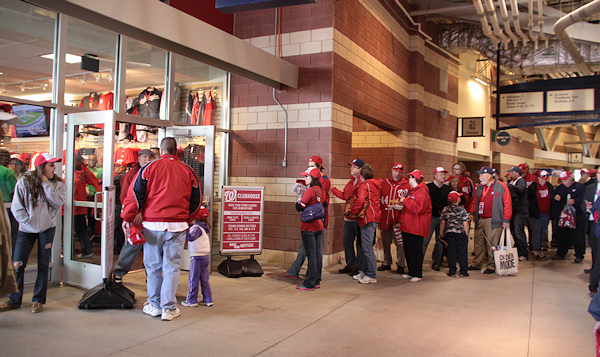 With the main team store closed, lines at this one were long.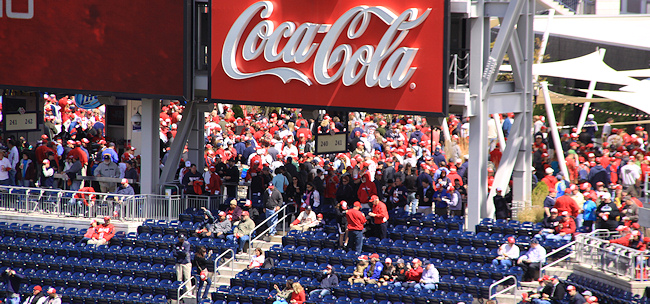 The pre-game crush on the Scoreboard Walk.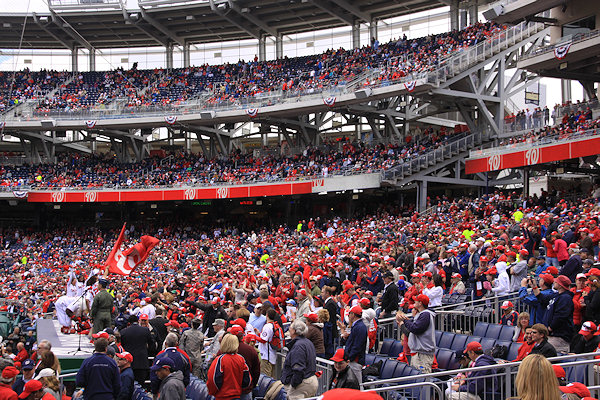 Getting fired up before first pitch.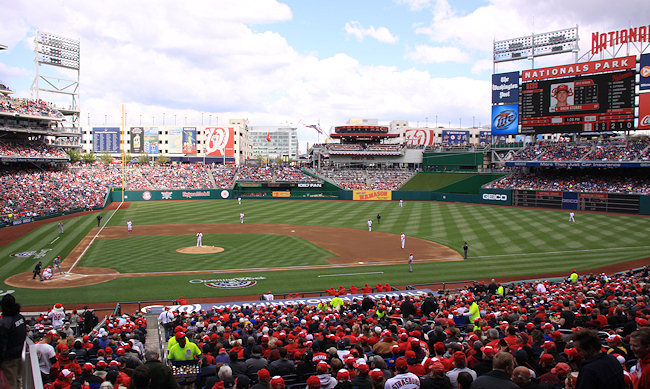 And we're underway.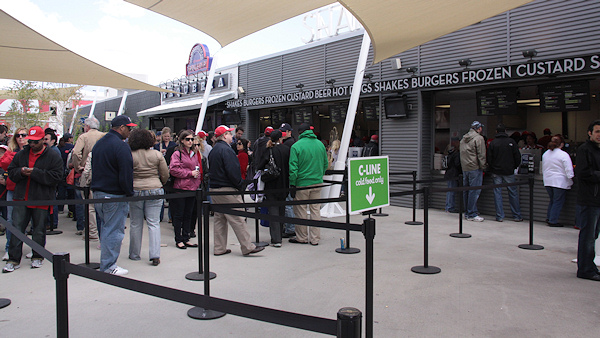 Obligatory Shake Shake line photo, though go figure, there were no lines for 'cold food.'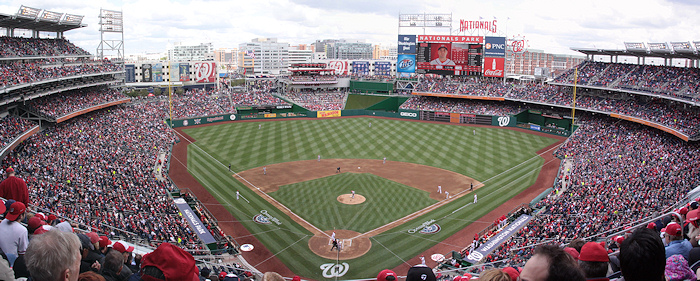 Panoramic shot, bottom of the 1st.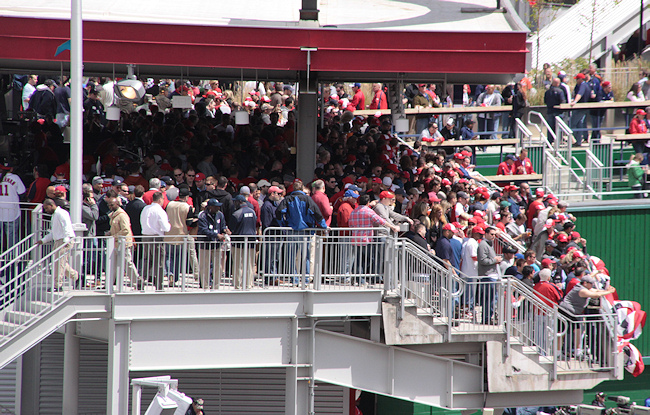 Obligatory Red Loft crush shot.
Watching the watchers.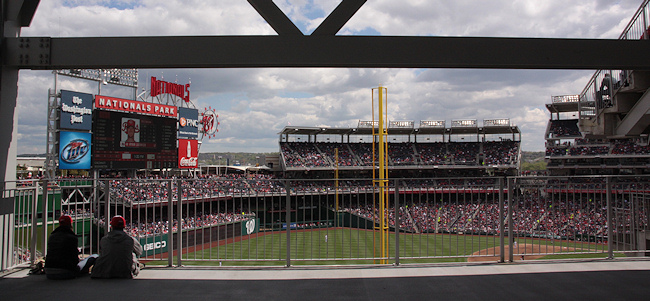 Watching the watchers, II.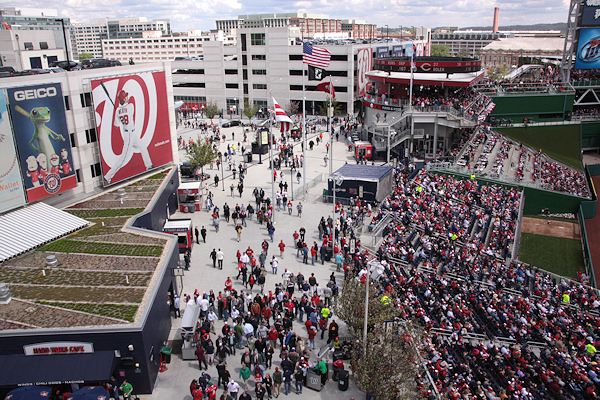 A somewhat less late-arriving crowd than usual.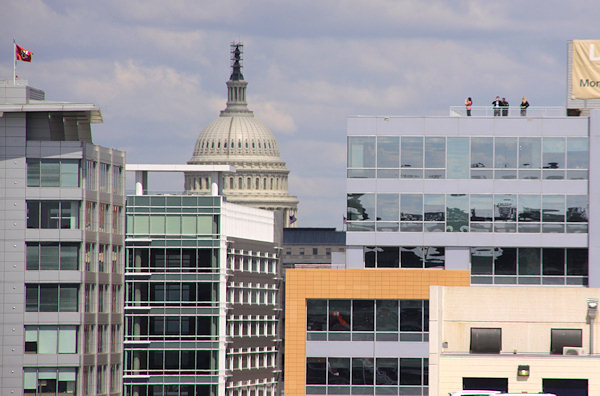 Office workers at 55 M Street sneaking a peek at the festivities.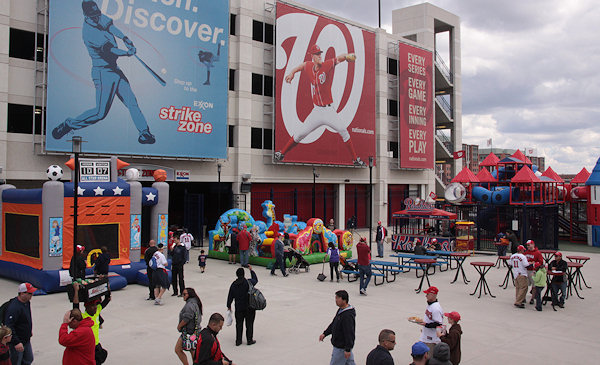 A couple additional offerings in the Kids Zone.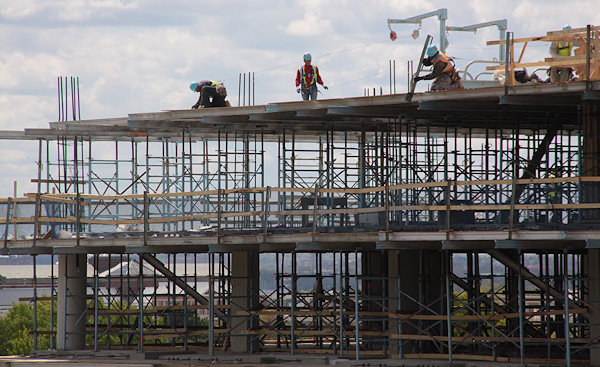 There may be a ball game across the street, but these apartment buildings don't build themselves.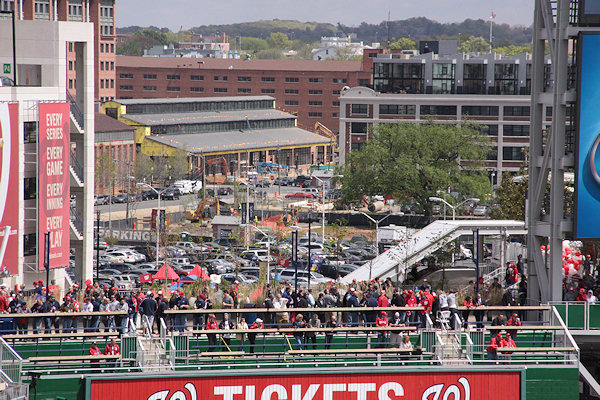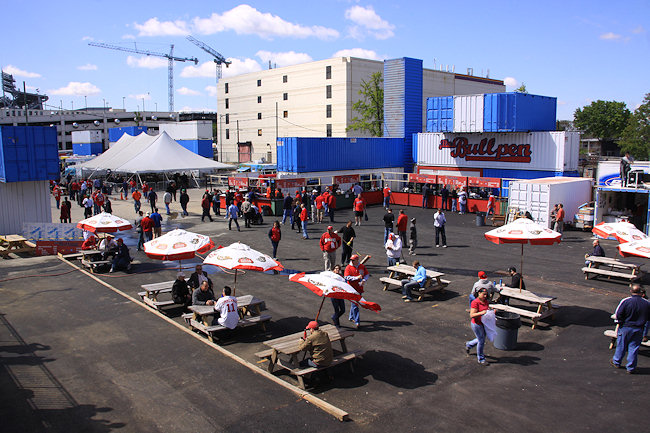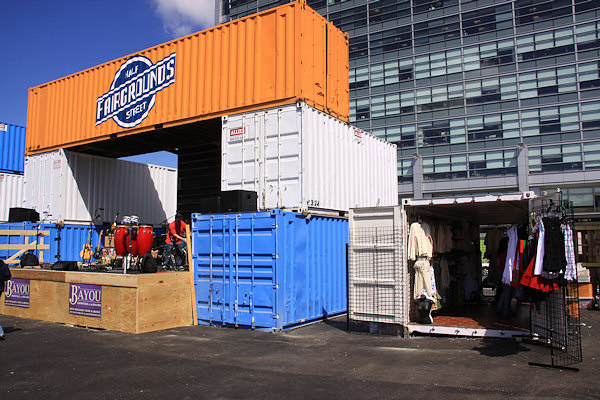 Stage set up at the Fairgrounds, and a vendor set up in one of the shipping containers.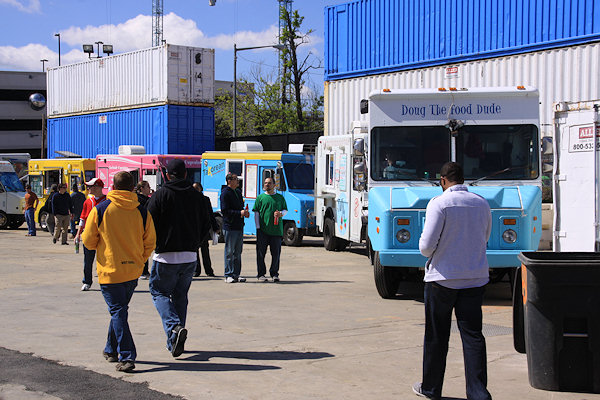 Food trucks lined up.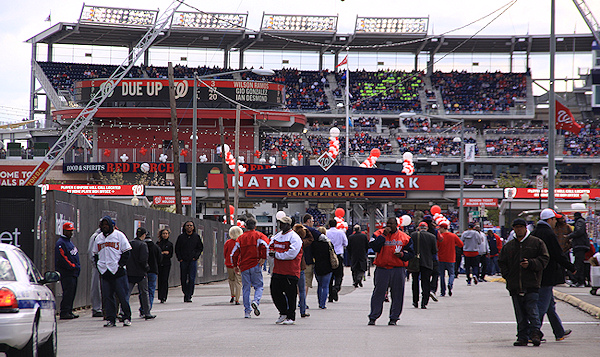 Gotta ticket? Need a ticket?