List of all Event Photo Galleries
Opening Night of "The Bullpen" Beer Garden
May 15, 2009
A few images from the first night of operations at the Bullpen at Half and N streets.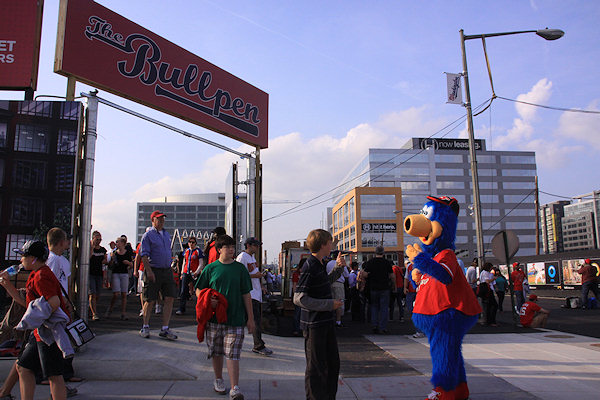 The entrance at Half and N, taken in nearly impossible lighting conditions thanks to the sunset.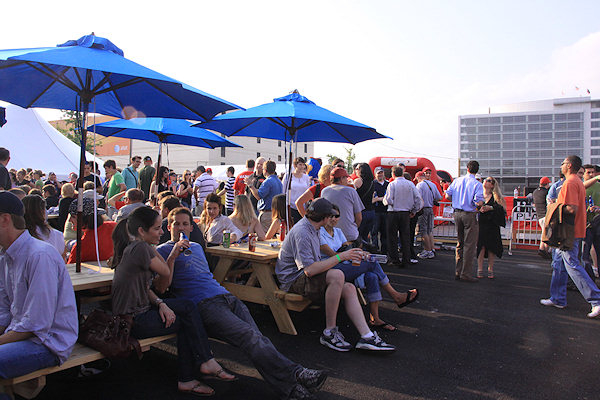 Crowds at the picnic tables.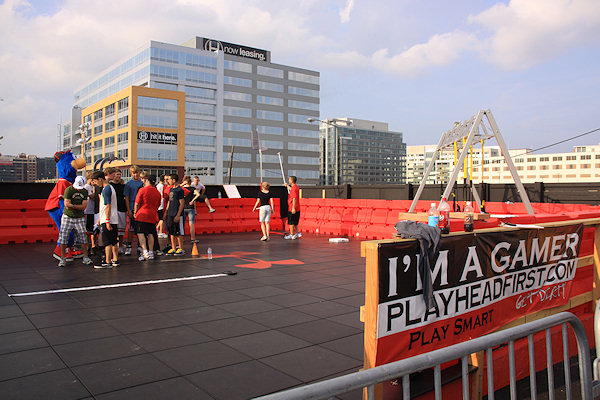 The kids' play area, which might see a little more action on non-Friday-night games.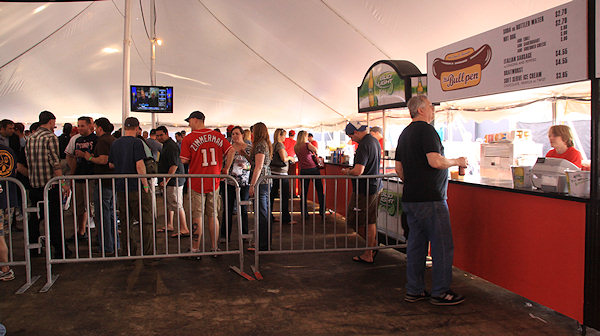 Inside the tent, with the food and beer.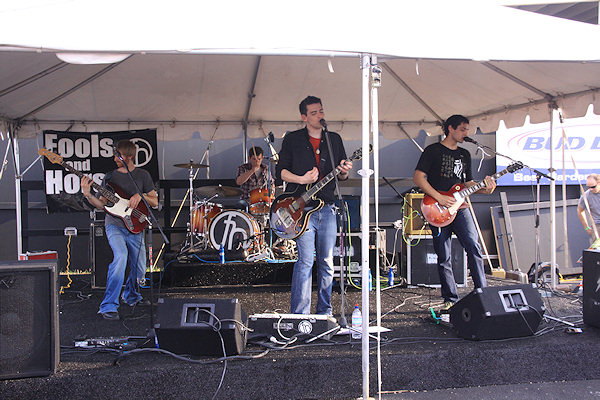 The band.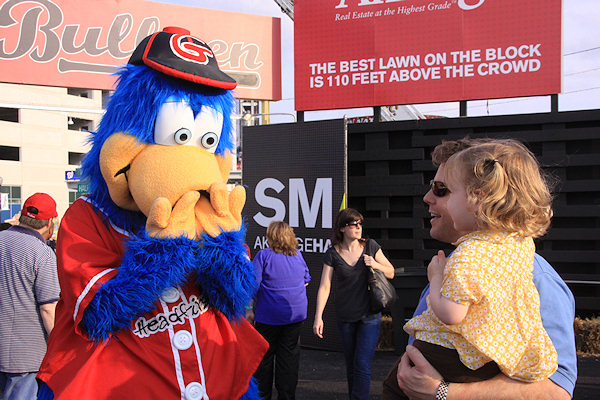 The mascot for the Headfirst kids sports area makes a friend.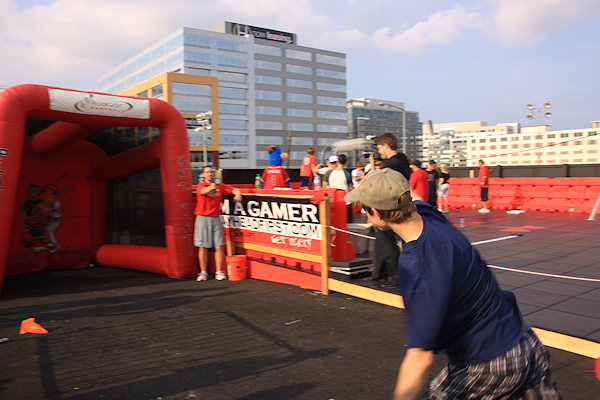 Out-of-focus view of the pitching set-up, with speed gun.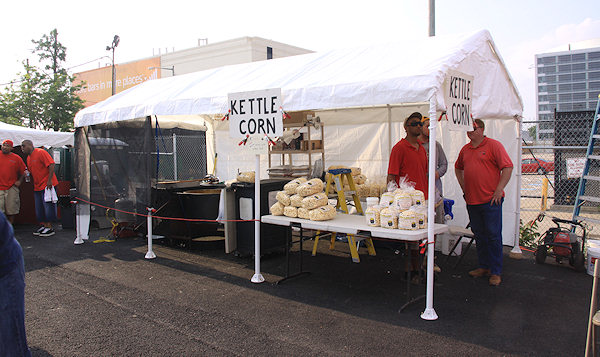 Mmmm, kettle corn.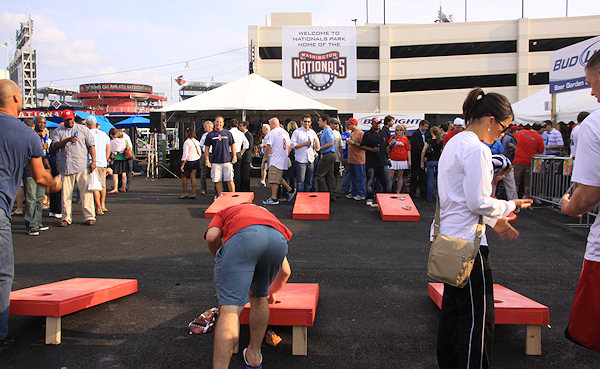 Bean-bag tossing in the shadow of the ballpark.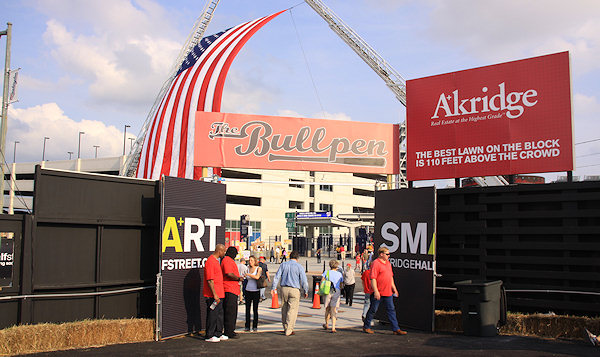 Exiting toward the ballpark, with just a little bit of subtle advertising for the developer that owns the land.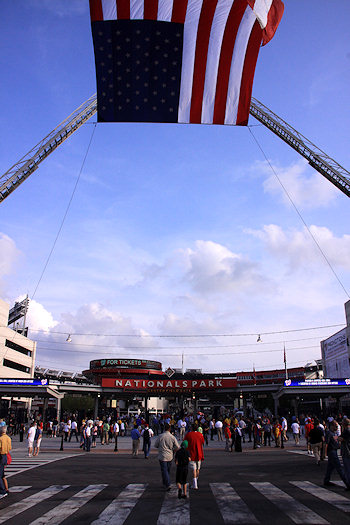 Not a Bullpen photo, but an interesting view of the approach to the ballpark on a spring evening.