List of all Event Photo Galleries
Canal Park Opening Day - Speeches and Ice Rink Ribbon Cutting
Nov. 16, 2012
After some free time to wander the park, the speeches began, followed by the ribbon cutting and opening of the ice rink. See also the photos of Canal Park's first night. For more information about the construction, including "before" photos, see my project page.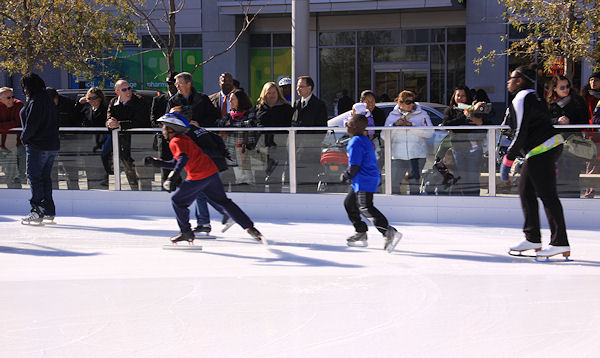 Skating.