List of all Event Photo Galleries
A Trip Around the 11th Street Bridges Project
Sept. 14, 2012
For more information about the construction, including "before" photos, see my project page.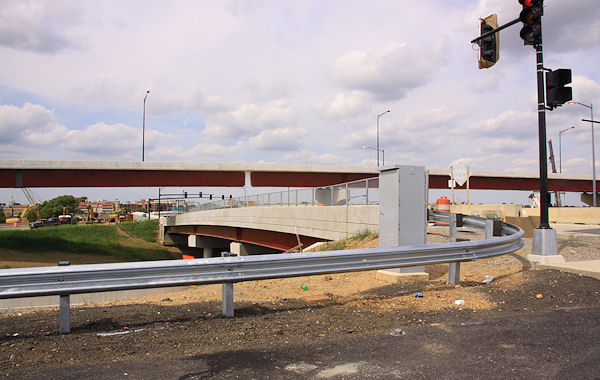 A cruddy photo showing the about-to-open intersection where traffic from northbound DC-295 (ramp C-4) can either turn right to head into Anacostia or turn left to go across the 11th Street Local Bridge. On the other end of the bridge is the about-to-open ramp to southbound I-295 (ramp C-3). Both should be in operation by the end of the month.