List of all Event Photo Galleries
A Trip Around the 11th Street Bridges Project
Sept. 14, 2012
For more information about the construction, including "before" photos, see my project page.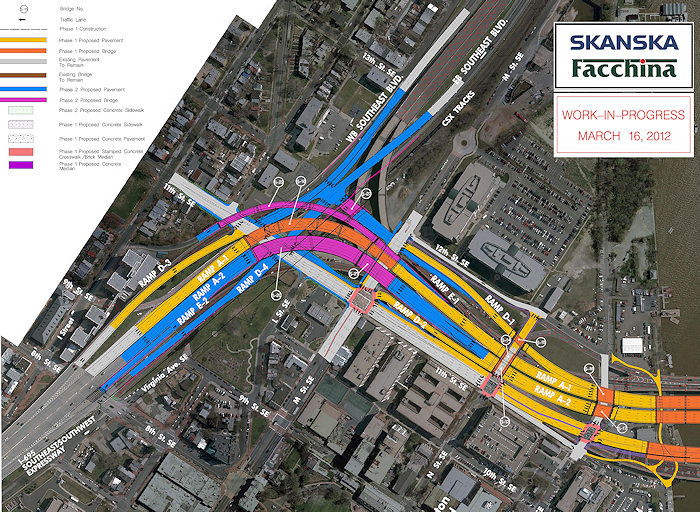 Taking a break from the photos to display an early design of the plans for the intersection of 11th Street, I-695, and I-395. (You'll need this to help visualize what's explained in the photos below.) There are some differences between what's seen here and what will finally be built, but it's a decent general guide. And
here's a really big version to look at
.